Aortic Disease Awareness Day
Aortic Disease Awareness Day is September 19. It is a focused effort by physicians, researchers, patients, family members, and many organizations to raise awareness about aortic disease around the world. It is a day to create community for people who care about aortic disease, celebrate survivors, and share information that can be life-saving for people who are at risk.
The centerpiece of this global initiative is September 19, when doctors around the world arrange presentations for healthcare providers, people with aortic disease, and their family members. Through the efforts of many, especially Timo Söderlund, the founder, awareness materials are available in 19 languages. We encourage you to download materials (for free) and share them online or in print throughout the year or as part of an event on September 19. We also invite you to join our online community on Facebook to stay connected year-round.
---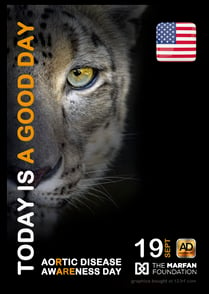 In 2016, when Aortic Disease Awareness Day was established, the community voted on the snow leopard to represent these conditions. Founder Timo Söderland explained that that are rare animals; they are beautiful, silent, and hard to find, thus similar to many aortic diseases.

---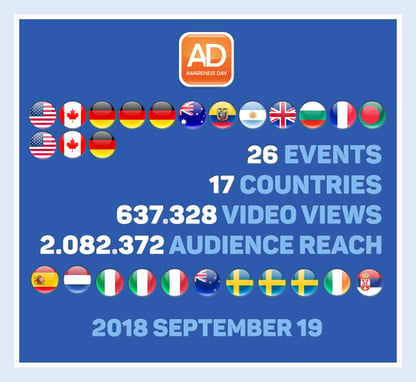 Aortic Disease Awareness Day 2018 Statistics